SURREAL TASTE,
NATURAL INGREDIENTS
Try a whole-new generation of wine spritzer that tastes like it's out of this world.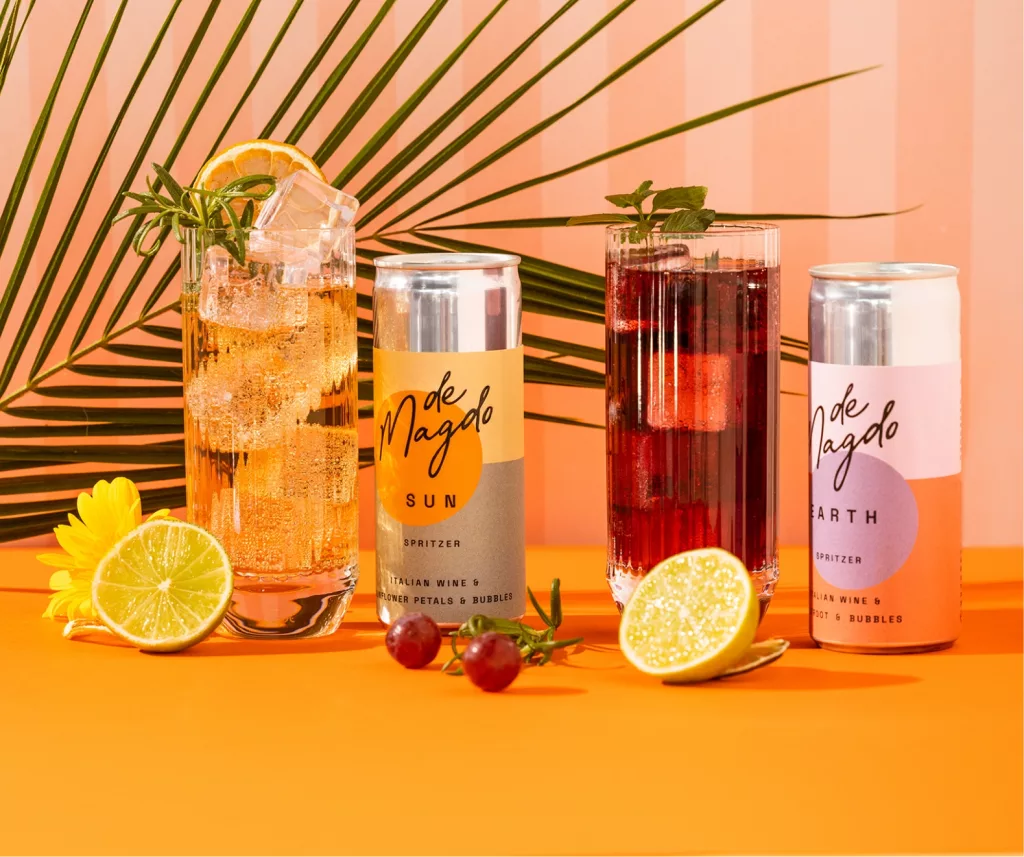 It all started with a simple question – what are we going to drink?
It was 2016, and we were in a bar in Geneva with a couple of friends. I still remember that moment very clearly…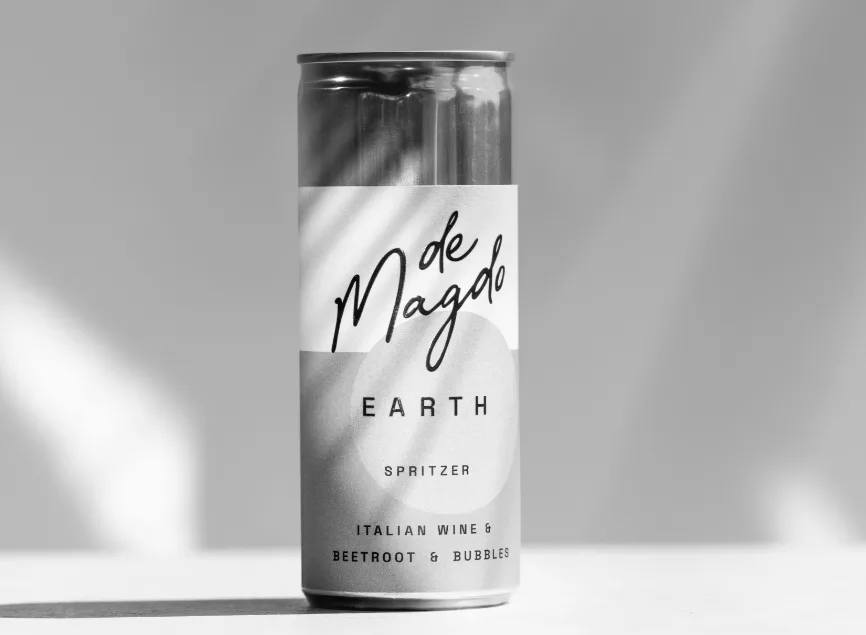 Premium Red Wine Spritzer.
Not for you if you're not 18+. We mean it.

Soon you will be able to explore the new deMagdo Merchandise Collection, exclusively designed and produced by us! In addition to your favourite spritzer, you can now browse through a selection of T-Shirts, Caps, Bags etc.
Cans are much more environmentally friendly than you might have thought!
Here's why:
Cans are the most recycled container in the world. They are light and unbreakable.
They are 100% recyclable infinitely with no loss of quality.
More cans fit in a truck than other types of packaging, and they are lighter – more efficient to transport.
Each can of deMagdo spritzer you enjoy means that you donated a one month access of safe water to someone.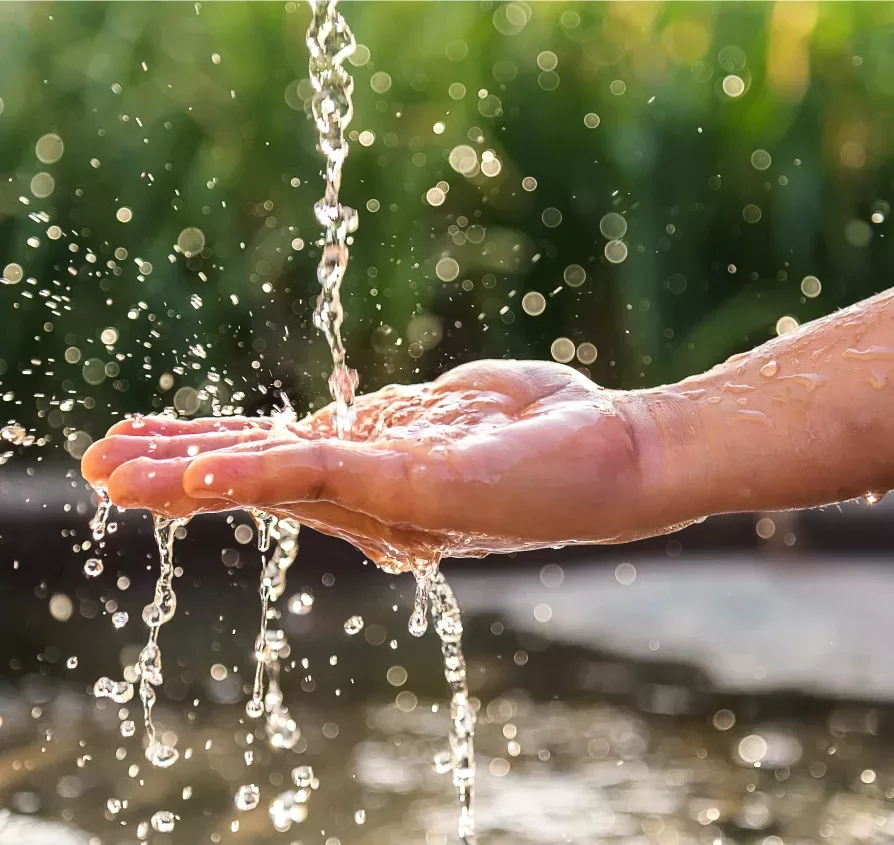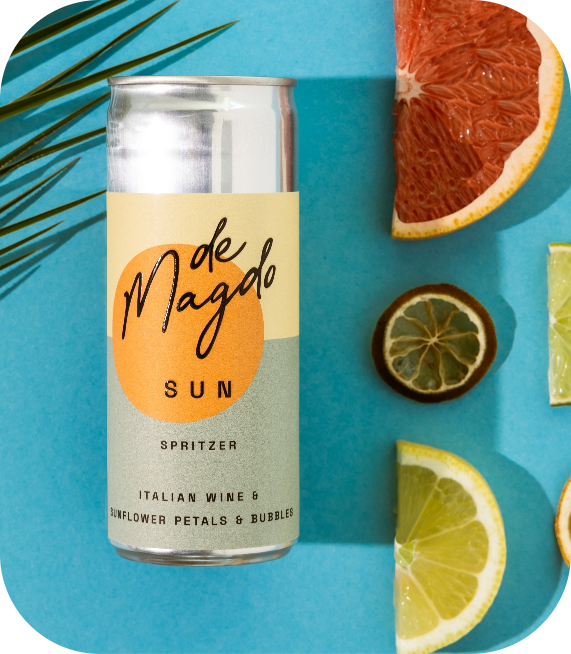 What are deMagdo spritzers?
deMagdo Spritzers are carefully crafted blend of natural flavors, mixed with Italian wine that will uplift your social drinking to a new level. Best enjoyed cold with your favourite people on any occasion. 
When should I drink deMagdo spritzer?
Whenever you feel like socialising or just enjoying your own peace and quiet. Day & night. Any occasion. (Just not if you are pregnant, or when you are driving. Also, not for you if you're not 18+).
Why cans?
Cans are more environmentaly responsible than glass bottles. Cans are also cool. And easy to carry anywhere.
Where is deMagdo produced?
deMagdo is a Swiss brand born in Geneva. Our spritzers are produced and bottled by top-class contract partners in Germany.